The inspiring founding story
DON'T CALL IT DEO®
From a vision to a revolutionary brand
Our brand was born out of my personal concern and experience and is now ready to help you too. Dive into our story and discover how we went from a vision to a revolutionary brand. Trust in our expertise and experience the transformative power of our products. Your satisfaction is our greatest motivation - we are here to support you and offer the best for your well-being. Join the DON'T CALL IT DEO® community and find your solution for a confident and refreshing life! Let our story inspire you!
Stefan Steiner, founder of DON'T CALL IT DEO®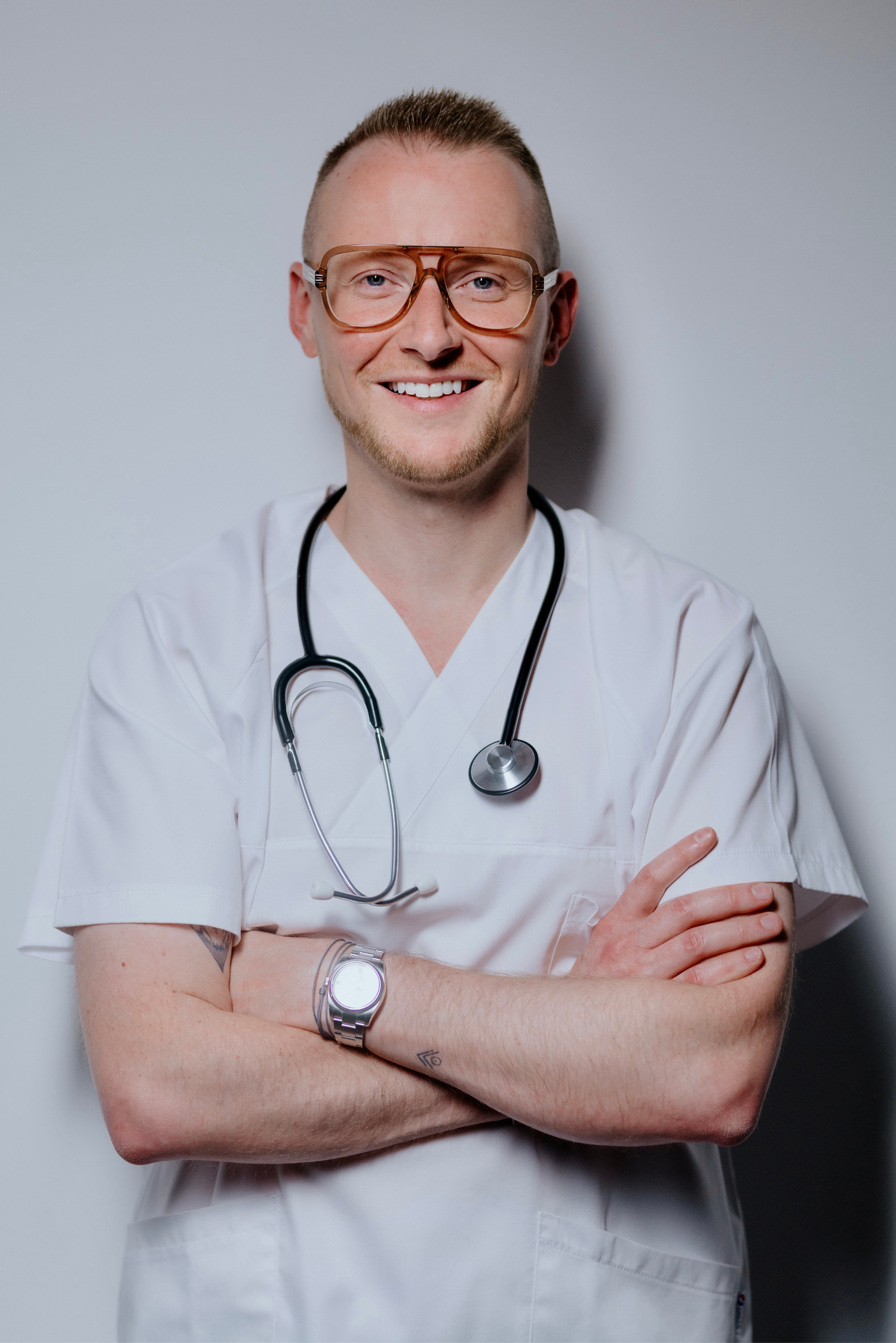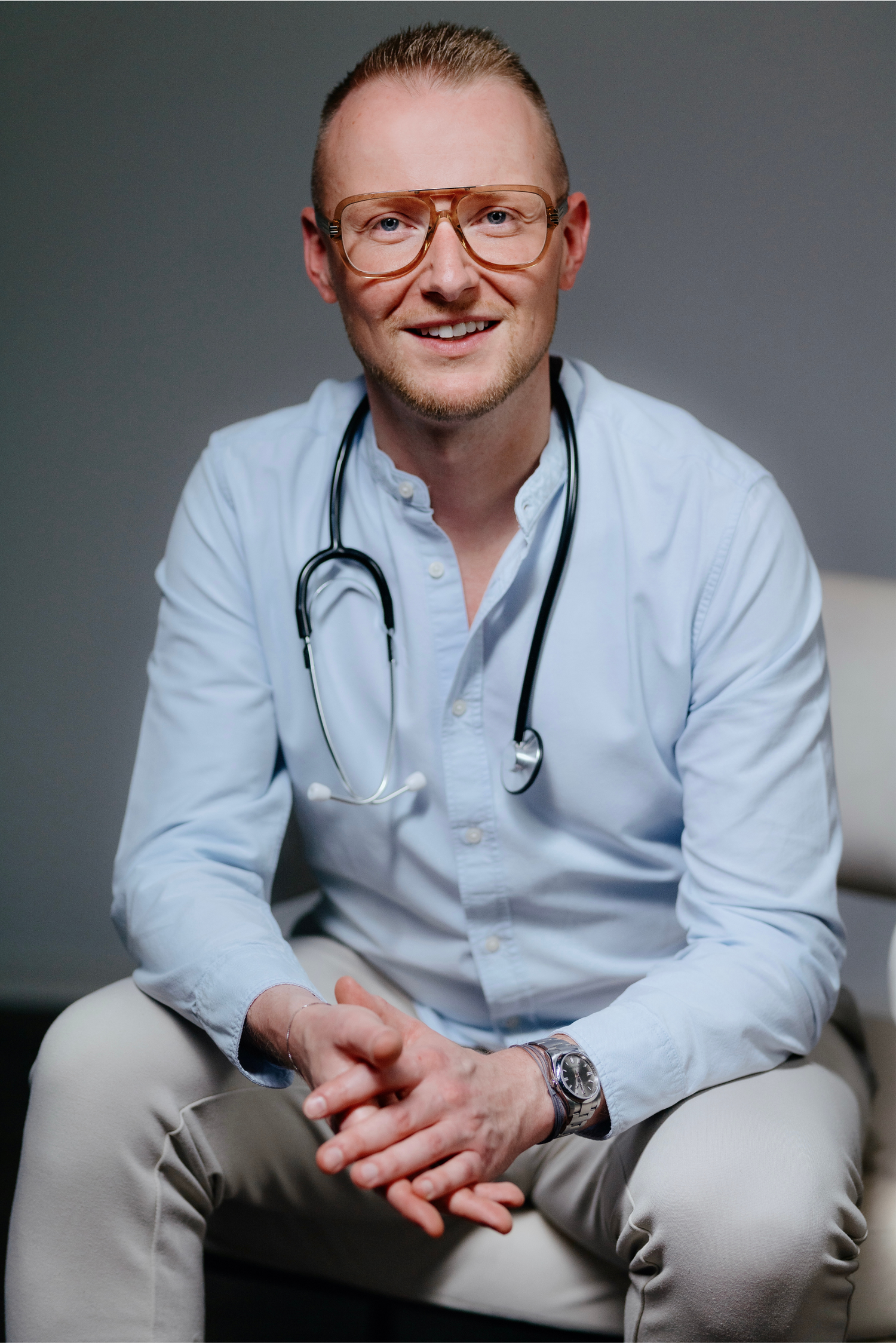 Hi! I'm Stefan and I want to tell you my story about why I created DON'T CALL IT DEO®. As a qualified health and nurse with over 13 years of medical experience and a person affected by hyperhidrosis, I experienced the effects of this disease up close and personal. But instead of letting myself be limited, I wanted to create change. This is how DON'T CALL IT DEO® came about after two and a half years of intensive development.
Our antiperspirants are designed to effectively combat excessive sweating and regain self-confidence. Many people have found a new sense of freedom and self-confidence through us. DON'T CALL IT DEO® combines many years of medical expertise with personal concern and positively influences the lives of many people.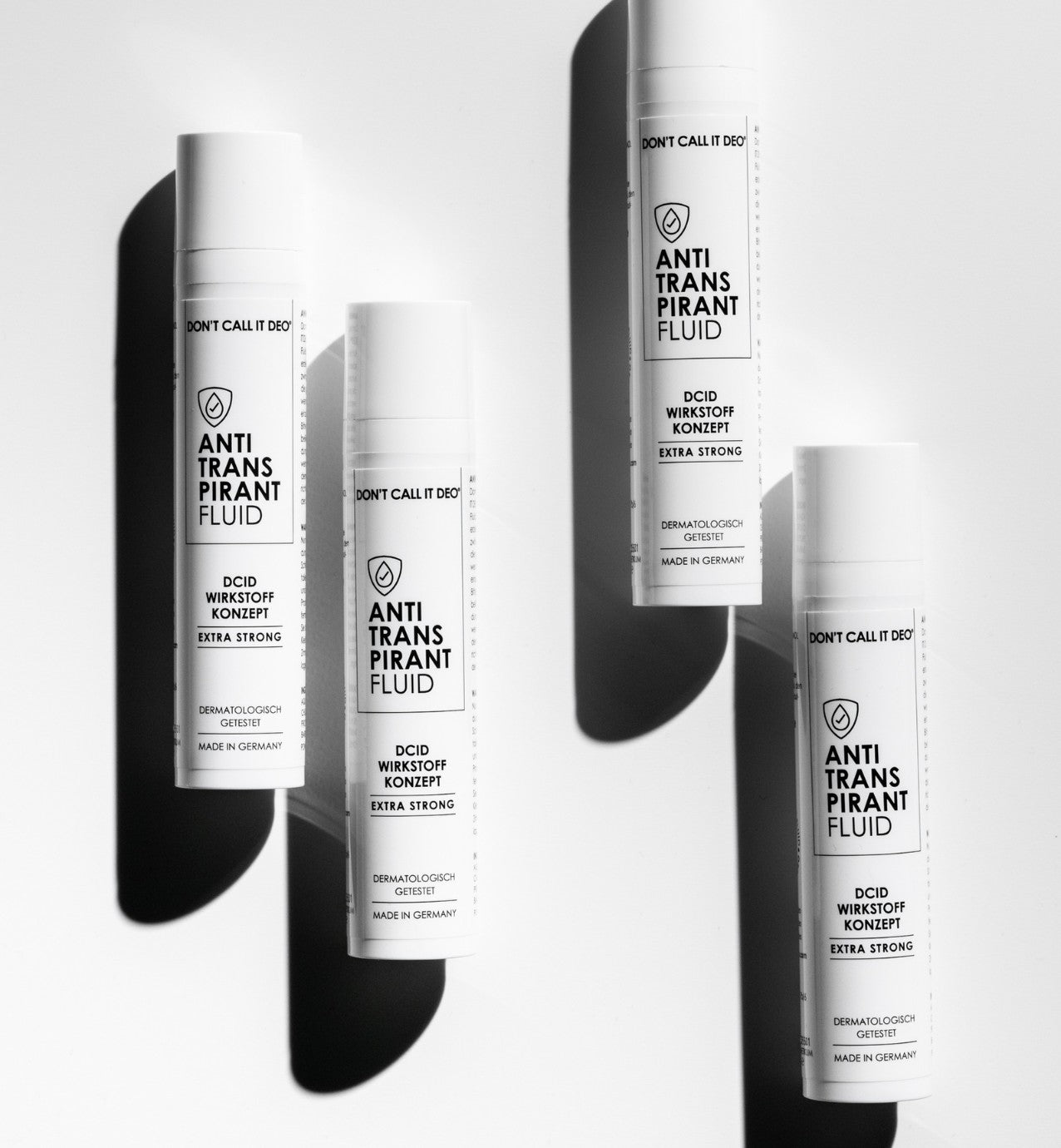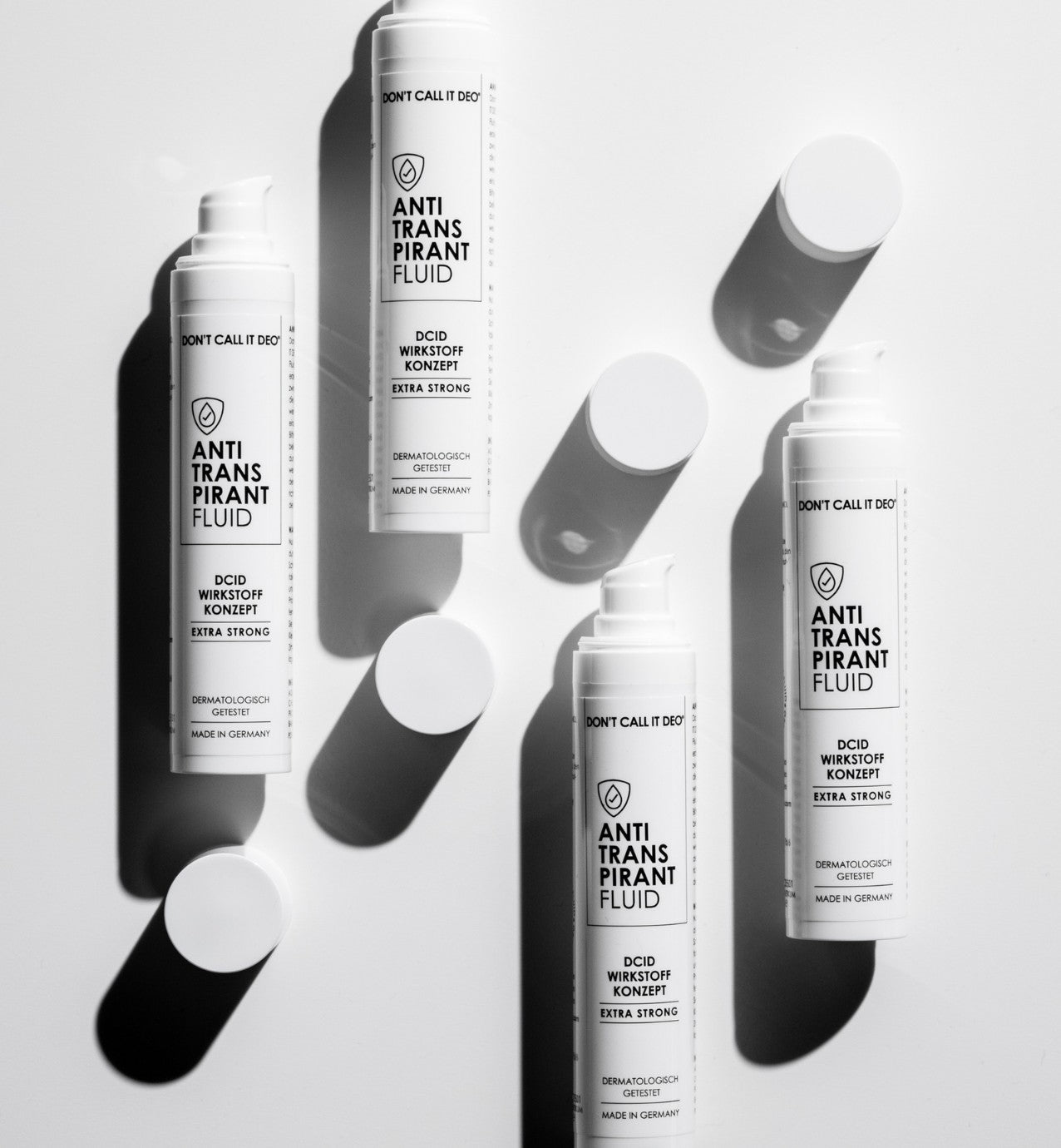 Our antiperspirants offer you security, comfort and the knowledge that you can be fresh and confident throughout the day. We firmly believe that you have the right to feel comfortable and free. Join the DON'T CALL IT DEO® community and discover the transformative power of our products. Experience the difference they can make in your life. I personally stand behind our products and we are here to support you.
If you have any questions or need support, don't hesitate to contact us. Your well-being is our highest priority.
All love,
Stefan

01

DEVELOPMENT
ALWAYS ON THE MOVE SEARCHING FOR THE OPTIMAL ANSWER
We are always on the move to meet your needs. Our team of experts seeks the most effective ingredients and develops innovative technologies. Your satisfaction is our incentive. We listen, learn and inspire you with our products. Don't rest on our laurels - we explore new avenues and set high standards to surprise and delight you.
02

FREEDOM
WE LOVE AND DEMAND DIVERSITY
The values ​​of love and diversity are our top priority. We firmly believe that everyone should celebrate their own beauty and uniqueness. Our products not only offer effective protection against odor and sweat, but also symbolize the freedom to be yourself. It doesn't matter who you are or where you're from - our products are for everyone. We invite you to become part of our diverse and inclusive community and experience your true freedom.
03

COMPETENCE
PERSONALLY AFFECTED AND MEDICALLY SOUND, WE KNOW WHAT WE ARE TALKING ABOUT
As personally affected and with medical expertise, we know exactly what we are talking about. Our in-depth expertise enables us to offer effective solutions tailored to your needs. We understand the challenges that come with excessive sweating and work to bring you effective products that deliver lasting results. With our expertise and our passion, we are committed to your satisfaction and well-being. Trust in our competence and experience the difference!
04

WELLBEING
OUR PRODUCTS OFFER SECURITY AND DEVELOP HARMONY BETWEEN BODY, MIND AND SOUL
Our products are designed to provide security and create a balance between your inner and outer well-being. With carefully selected ingredients and a gentle formula, we help you feel comfortable in your own skin and radiate self-confidence. We believe that true well-being can only be achieved when all aspects of your being are in harmony. Pamper yourself and experience the transformative effects of our products.
OUR VALUES
HONEST COMMITMENT

We live the value of stable relationships and believe that true connection is based on honesty and trust. Together we create a community where you feel accepted and supported. Our products are more than just antiperspirants - they are a symbol of our sincere connection with you. We are here to accompany and support you in your everyday life.
FREEDOM LOVE

At DON'T CALL IT DEO®, individual diversity is our self-image. We celebrate unique diversity and believe that everyone has the right to be authentic. Our products are designed to support you in your uniqueness and give you the freedom to express yourself. No matter who you are or what you look like, you'll find the support and products that work for you here.
SINCERE DEPTH

We are different because we start where others stop. Our pursuit of perfection and innovation knows no bounds. We're committed to bringing you products that don't just work on the surface, but go deep to make real change. Our antiperspirants have been developed with the utmost care to effectively stop odor and perspiration while caring for your skin. We want to achieve more than just superficial results - we want to support you in your everyday life and be a part of your journey to more self-confidence and well-being.
CONSCIOUSNESS

At DON'T CALL IT DEO®, awareness is more than just a word - it's a philosophy. We believe that being open to the power of imagination enables true transformation. Our products have been developed with a vision. With consciously selected ingredients and our DCID - active ingredient concept, we ensure that you feel self-confident and comfortable in your own skin. Be ready to unleash your imagination and discover your true beauty.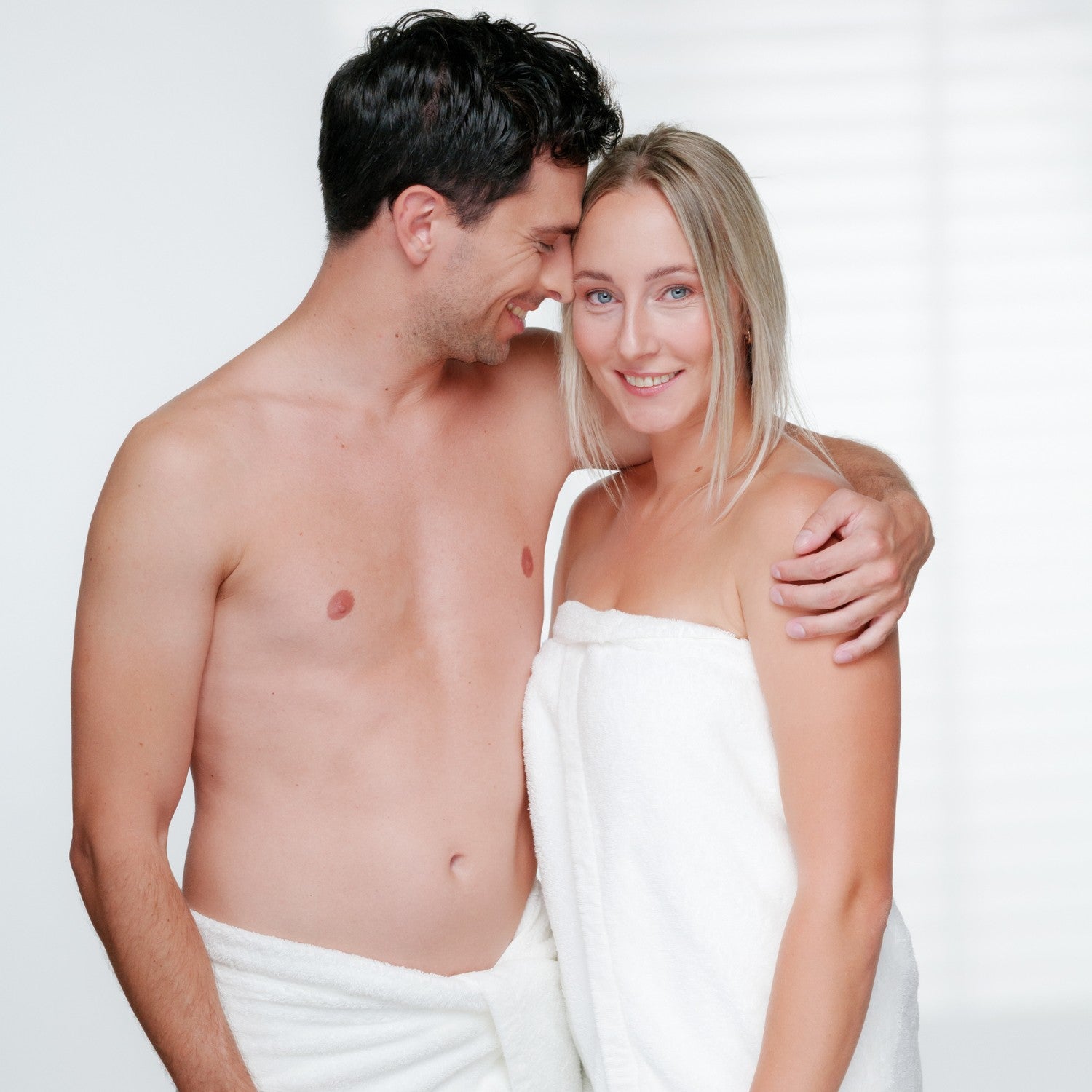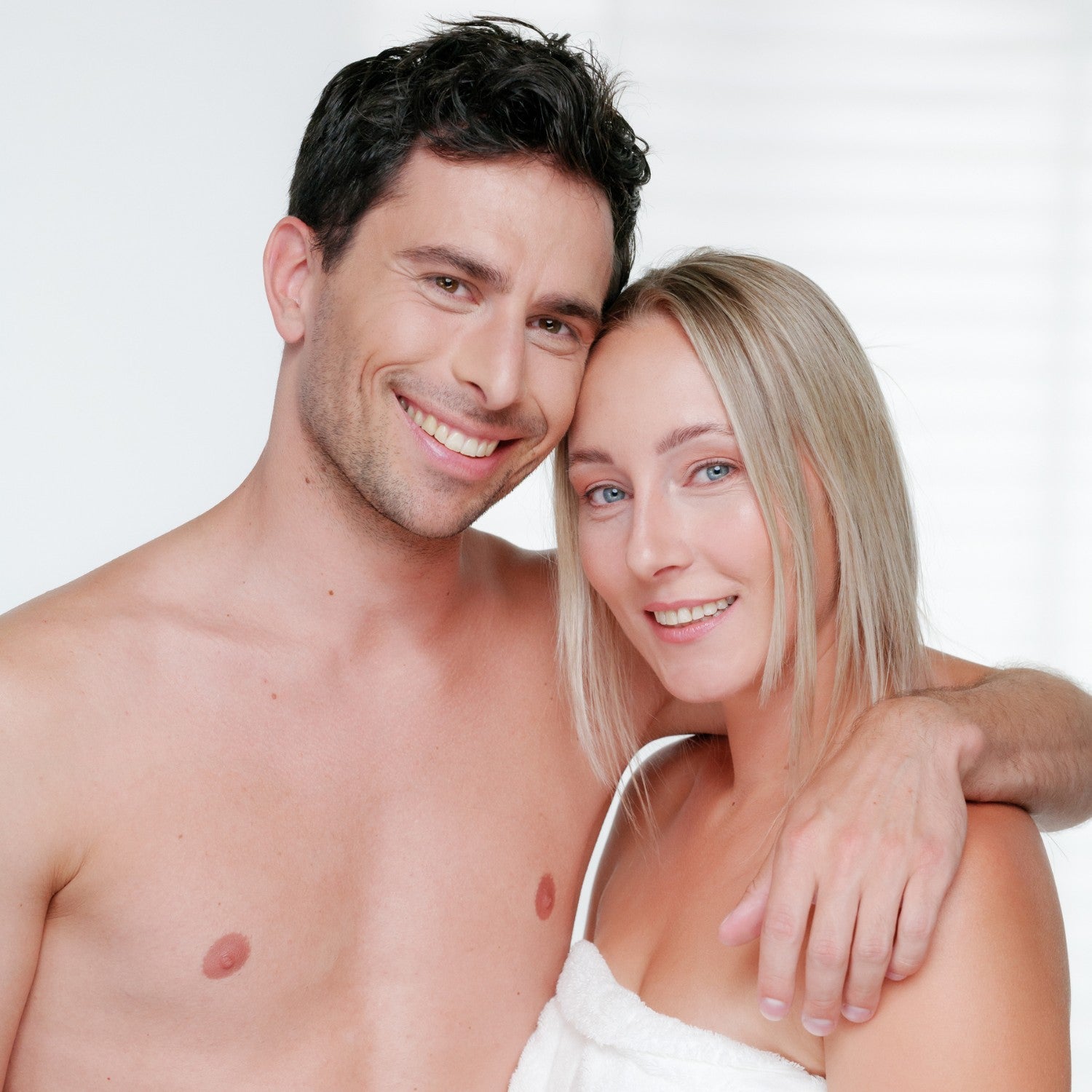 OUR MISSION
YOUR SWEAT IS OUR SWEAT®
Our mission at DON'T CALL IT DEO® is clearly defined: We develop result-optimized products that effectively stop odor and perspiration in a way that is gentle on the skin. Our goal is to increase the individual quality of life and satisfaction of our customers. With our innovative technology and carefully selected ingredients, we offer solutions that are not only effective, but also gentle on the skin. Our focus is to create products that meet the needs and expectations of our customers. We are proud to make a contribution that helps people feel confident and comfortable in their own skin.
To the products